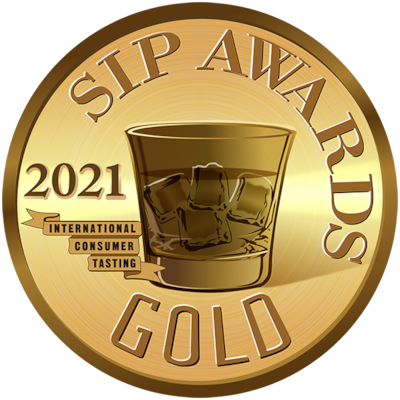 And the 2021 Gold SIP Award for International Consumer Tasting goes to… Premium 8 Mile Vodka! We are honored to receive this award and look forward to continue delivering unparalleled smoothness.
The SIP Awards are annually held as the only internationally-recognized consumer judging spirits competition. The setup allows for a panel of true consumers and the public with honest feedback pitting established top brands with newcomers. It is a completely blind tasting and levels the playing field by enlisting consumers as judges instead of industry executives who are swayed by marketing and lobbyist dollars.
"To earn this distinction really means quite a bit to the entire 8 Mile Vodka team," said co-owner Anthony Tomey. "We've worked very hard to bring to this city we love so much a quality product that can not only be appreciated by people from Detroit and throughout Michigan can take pride in. This recognition really showcases that."
Hundreds of vodkas from across the world were submitted for the panel. Fellow co-owner George Bourkoulas believes this award should be dedicated to the devoted customers.
"Without the support we've gotten here at the beginning, this definitely would not have been possible," Bourkoulas said. "We take great pride in creating a grain vodka, not something usually on the market that is from corn or potato. To be recognized like this speaks to how we've come so far thanks to the
people who have purchased our vodka and continue to enjoy it and share it with their friends and family."
Going strong for 12 years since its inception, the annual SIP Awards international spirits competition brings together consumers to taste and judge spirits and mixers from around the world. This year due to the pandemic, consumer judges participated using innovative home evaluation kits. Out of a record-breaking 1,183 submissions, it was especially challenging to secure a coveted SIP Awards medal. The 8 Mile Vodka team congratulates our fellow winners!